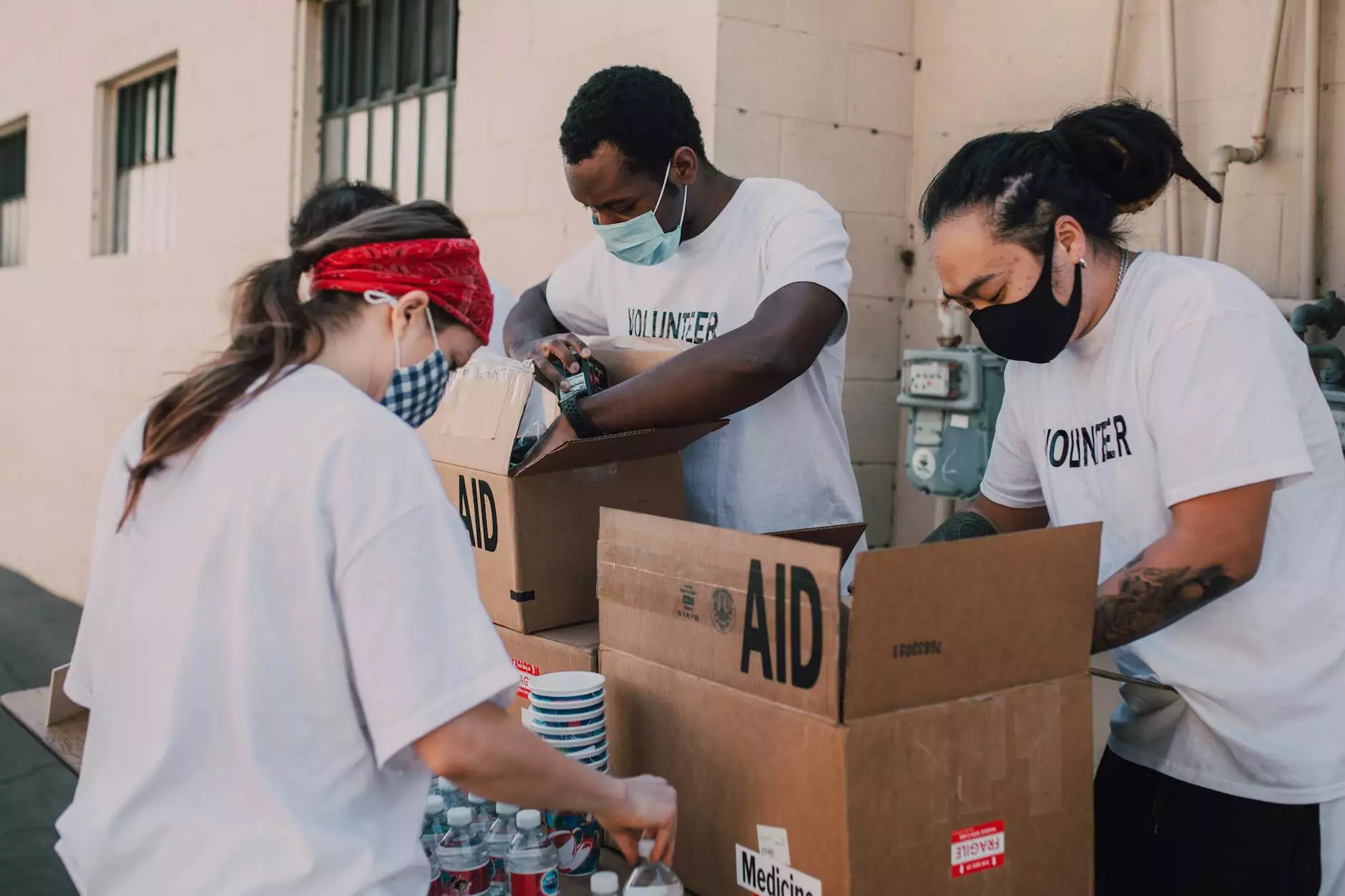 Understanding Hypermobility Ligament Disorder
Thank you for visiting Birthing a New Humanity's comprehensive guide on Hypermobility Ligament Disorder. In this article, we will delve deep into the topic and provide you with a wealth of information on its causes, symptoms, diagnosis, treatment, and resources.
What is Hypermobility Ligament Disorder?
Hypermobility Ligament Disorder, also known as Joint Hypermobility Syndrome (JHS) or Ehlers-Danlos Syndrome (EDS) is a condition that affects the connective tissues and joints in the body. It is characterized by excessive flexibility in joints, leading to chronic pain, joint instability, and other associated symptoms.
Symptoms and Effects
Individuals with Hypermobility Ligament Disorder may experience a variety of symptoms, which can vary significantly in severity. Some common symptoms include:
Joint hypermobility
Joint instability
Chronic pain
Easy bruising
Fatigue
Dizziness
Recurrent joint dislocations
And more...
These symptoms can have a significant impact on an individual's quality of life, often causing difficulties in performing daily activities, participating in physical exercise, and even affect mental well-being.
Diagnosis and Treatment Options
Diagnosing Hypermobility Ligament Disorder can be challenging due to its wide range of symptoms. It is typically diagnosed through a thorough evaluation by a medical professional, including a detailed medical history, physical examination, and sometimes specialized tests such as the Beighton Score.
Treatment for Hypermobility Ligament Disorder aims to manage symptoms and improve quality of life. It usually involves a multidisciplinary approach, which may include:
Physical therapy to strengthen muscles and stabilize joints
Pain management techniques
Orthotic devices or assistive aids
Musculoskeletal bracing
Exercise and lifestyle modifications
And more...
Dealing with Hypermobility Ligament Disorder
Living with Hypermobility Ligament Disorder can be challenging, but with the right information and support, individuals can effectively manage their condition and improve their overall well-being. At Birthing a New Humanity, we are dedicated to providing resources and support to individuals dealing with Hypermobility Ligament Disorder.
Community Support
Connecting with others who have experienced or are experiencing the challenges of Hypermobility Ligament Disorder can be tremendously helpful. Birthing a New Humanity offers an online community forum where individuals can share their stories, exchange advice, and find emotional support from others who truly understand.
Education and Resources
Education is key when it comes to managing Hypermobility Ligament Disorder. Our website provides a vast collection of articles, research papers, and educational materials to empower individuals with knowledge about the condition. We believe in sharing the latest advancements and treatment options so you can make informed decisions.
Tips for Coping and Wellness
In addition to medical intervention, there are various self-care strategies that can help individuals cope with the challenges of Hypermobility Ligament Disorder. This includes:
Following a well-balanced diet
Engaging in gentle exercises
Seeking psychological support if needed
Prioritizing adequate rest and sleep
Exploring alternative therapies like acupuncture or chiropractic care
Seeking Professional Help
If you suspect you or a loved one may have Hypermobility Ligament Disorder, we highly recommend consulting with a medical professional. They can provide an accurate diagnosis, offer personalized treatment plans, and guide you through the management of this condition.
Conclusion
Hypermobility Ligament Disorder is a complex condition that can present unique challenges to individuals within the Community and Society - Faith and Beliefs category. At Birthing a New Humanity, it is our mission to provide a comprehensive resource that informs, supports, and empowers those affected by this disorder. Remember, knowledge is key in managing your condition, and you are not alone in this journey.