Learn About A Breakthrough Treatment for Chronic Pain
Mar 13, 2023
Physical Therapy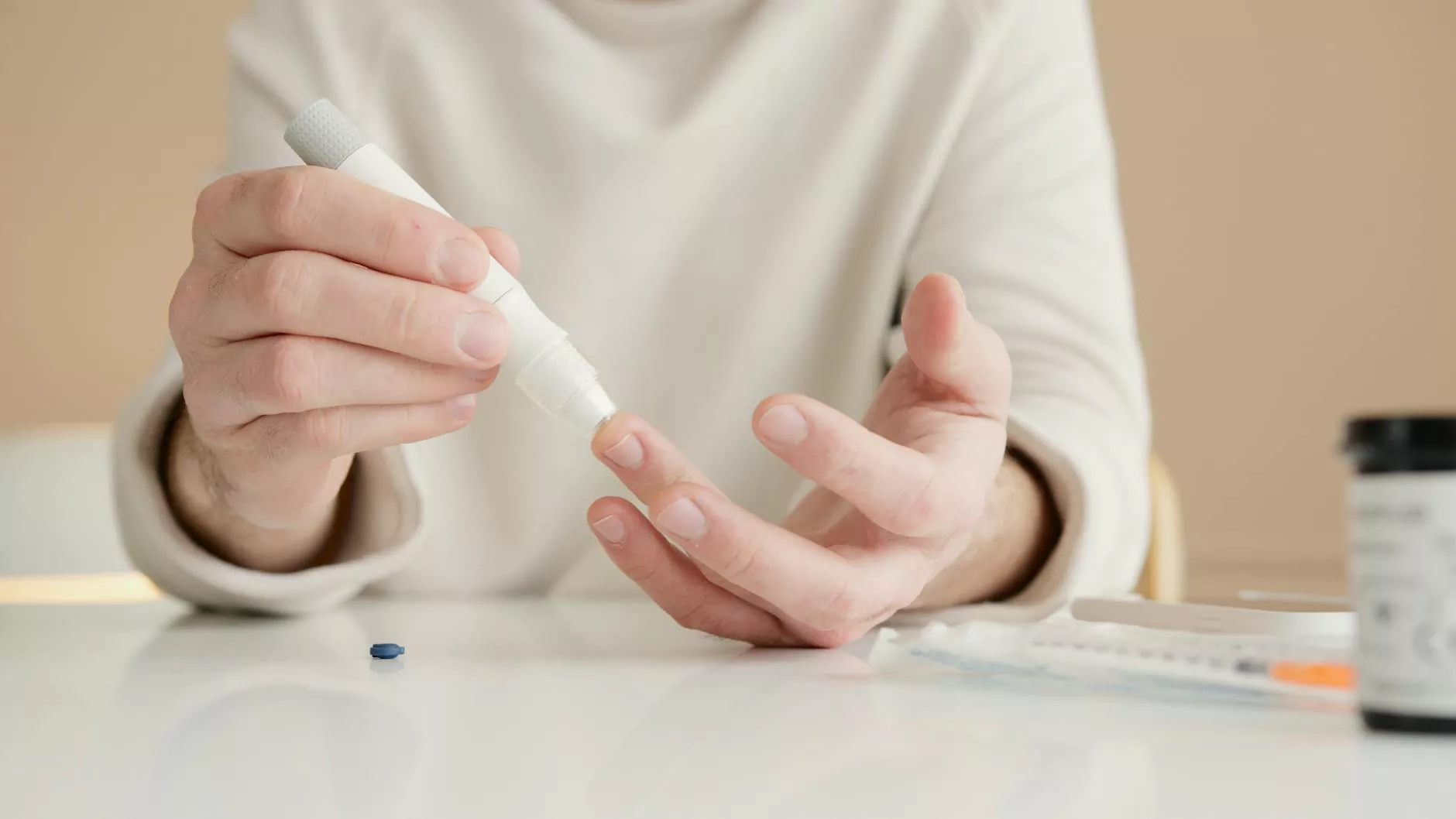 The Challenge of Chronic Pain
Chronic pain can greatly impact a person's physical and emotional well-being, making it difficult to carry out everyday tasks. Individuals suffering from chronic pain often struggle to find effective relief and live a fulfilling life. At Birthing a New Humanity, we understand this struggle and offer a breakthrough treatment that goes beyond traditional approaches to provide lasting relief.
Our Holistic Approach
At Birthing a New Humanity, we believe in a holistic approach to chronic pain relief. Our team of dedicated professionals combines cutting-edge techniques with a deep understanding of the mind-body connection to address the root causes of pain. Through a combination of evidence-based treatments, including acupuncture, massage therapy, yoga, and meditation, we aim to provide comprehensive relief and restore balance to the body.
Understanding the Mind-Body Connection
We recognize that chronic pain is not solely a physical phenomenon but also has psychological and emotional components. Our approach embraces the mind-body connection, acknowledging that emotional stress, trauma, and negative thought patterns can exacerbate pain. By incorporating mindfulness and cognitive-behavioral techniques into our treatment plans, we help individuals develop coping strategies and break the cycle of pain.
The Benefits of Our Breakthrough Treatment
Our breakthrough treatment for chronic pain offers numerous benefits that set us apart from other approaches:
1. Lasting Relief
Unlike temporary pain management strategies, our holistic treatment aims to provide lasting relief by addressing the underlying causes of pain. By promoting healing and restoring balance, we help individuals find sustainable relief, reducing their reliance on medication.
2. Improved Quality of Life
We understand that chronic pain can significantly impact daily activities and relationships. Our treatment approach not only focuses on pain reduction but also aims to improve overall well-being. Through customized therapy plans and ongoing support, we empower individuals to regain control of their lives and enjoy a higher quality of life.
3. Personalized Care
At Birthing a New Humanity, we prioritize personalized care. We take the time to understand each individual's unique circumstances and create tailored treatment plans accordingly. By addressing the specific needs and goals of our clients, we ensure that they receive the most effective and appropriate care.
Join Our Faith-Based Community
Birthing a New Humanity is more than just a treatment center; it is a community of individuals united by faith and beliefs. Our faith-based approach aims to provide spiritual support and guidance alongside our holistic pain relief techniques. We believe that faith can be a powerful source of strength and healing, supporting individuals on their journey towards physical and emotional well-being.
Experience Life Beyond Chronic Pain
If you or a loved one are tired of living with chronic pain, we invite you to explore the possibilities of our breakthrough treatment. Take the first step towards a pain-free and fulfilling life by contacting Birthing a New Humanity today.
Conclusion
Chronic pain does not have to control your life. Birthing a New Humanity offers a transformative approach to help you break free from the limitations of pain and find true relief. With our holistic treatments, personalized care, and faith-based support, we are committed to guiding you towards a brighter, pain-free future. Take the leap and embark on a journey towards healing and wholeness today.