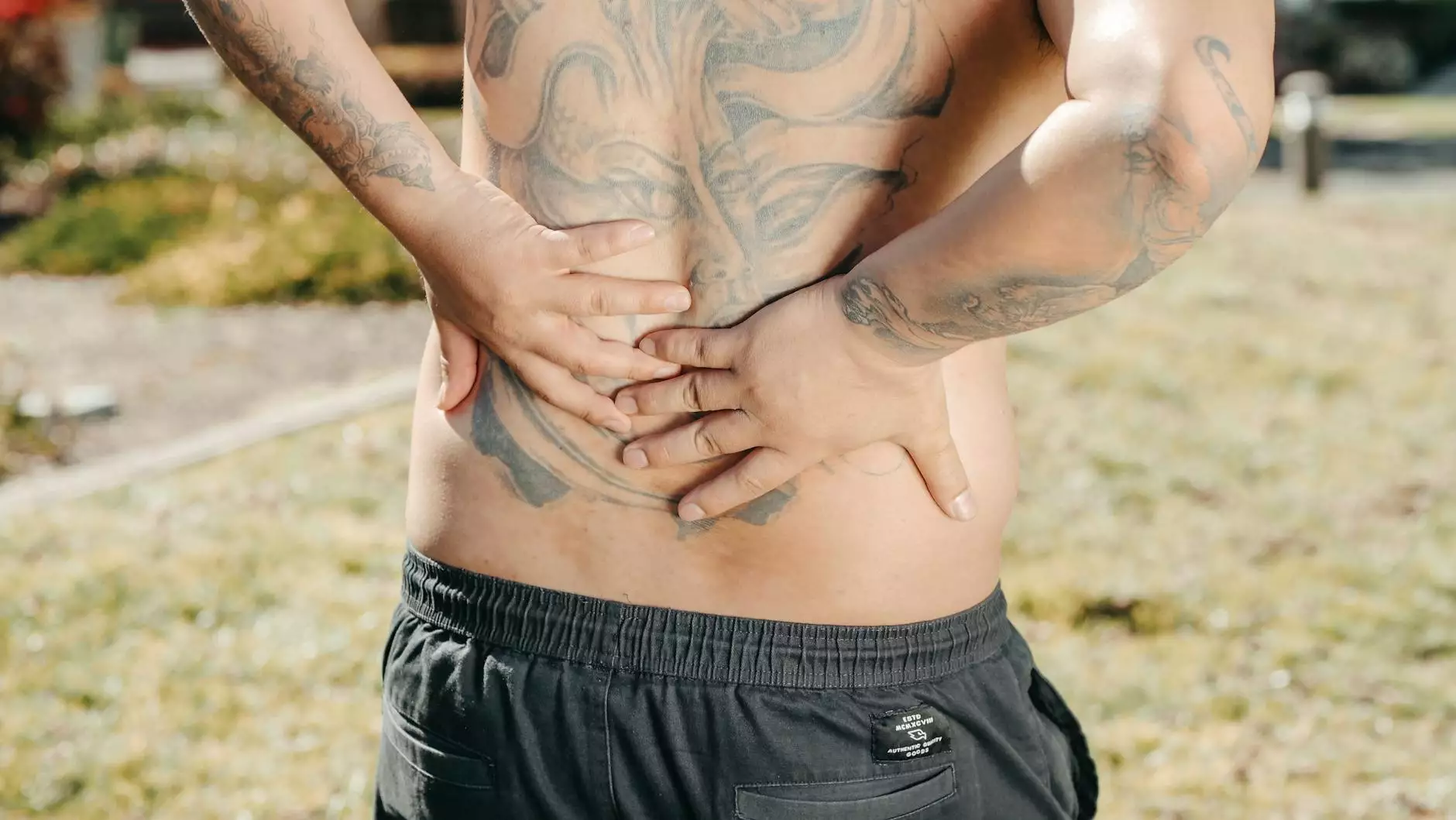 Introduction
Welcome to Birthing a New Humanity - your ultimate destination for holistic solutions to back pain in Marin and Novato! We understand the impact that persistent back pain can have on your daily life, and we are here to help you find effective ways to alleviate and address this issue. Our team of experienced professionals and comprehensive approach to wellness sets us apart, making us the go-to resource for individuals seeking lasting relief from back pain.
Understanding Back Pain
Back pain is a common condition that affects millions of people worldwide. It can range from mild discomfort to debilitating pain, impacting one's ability to perform daily tasks and enjoy a high quality of life. While back pain can have various causes such as muscle strains, herniated discs, or spinal abnormalities, finding the underlying cause is crucial in developing an effective treatment plan.
Causes of Back Pain
Back pain can be attributed to a variety of factors, including:
Poor posture
Injury or trauma
Sedentary lifestyle
Excessive weight or obesity
Genetic predisposition
Holistic Approach to Back Pain
At Birthing a New Humanity, we believe in taking a holistic approach to back pain. Our team of experts understands that true healing involves addressing both the physical and emotional aspects of pain. Through a combination of evidence-based techniques, alternative therapies, and personalized care, we strive to provide comprehensive solutions that promote long-lasting relief.
Our Effective Solutions
When it comes to getting rid of back pain for good, we offer a range of effective solutions tailored to your unique needs:
1. Chiropractic Care
Our skilled chiropractors specialize in spinal adjustments and manipulations to restore proper alignment and alleviate back pain. They employ gentle and targeted techniques to release tension, reduce inflammation, and enhance the body's natural healing abilities.
2. Physical Therapy
Our experienced physical therapists create personalized exercise programs and rehabilitation plans to strengthen the muscles, improve flexibility, and enhance mobility. They also teach proper body mechanics and posture to prevent future episodes of back pain.
3. Massage Therapy
Our licensed massage therapists utilize various massage techniques to promote relaxation, reduce muscle tension, and increase blood circulation. This not only eases pain but also aids in the healing process by delivering oxygen and nutrients to the affected area.
4. Acupuncture
Our trained acupuncturists use traditional Chinese medicine principles to stimulate specific points on the body, promoting the flow of energy and restoring balance. Acupuncture has shown promising results in relieving chronic back pain and improving overall well-being.
5. Mind-Body Techniques
We believe in the power of the mind-body connection when it comes to healing. Our team incorporates techniques such as meditation, breathing exercises, and mindfulness to reduce stress, enhance relaxation, and promote emotional well-being. These practices complement the physical treatments, creating a comprehensive and holistic approach to back pain relief.
Why Choose Birthing a New Humanity?
With numerous options available, choosing the right resource for back pain relief can be overwhelming. Here are some reasons why Birthing a New Humanity stands out:
1. Experienced Team
Our team of highly skilled professionals has extensive experience in addressing back pain and related issues. We stay up-to-date with the latest research and techniques to provide the best possible care for our patients.
2. Comprehensive Approach
Our approach goes beyond treating the symptoms; we strive to identify and address the root causes of back pain. By focusing on the underlying factors, we promote true healing and long-term relief.
3. Personalized Care
We understand that each individual is unique, and a one-size-fits-all approach doesn't work when it comes to back pain. Our personalized care plans are tailored to your specific needs, ensuring that you receive the most effective treatment.
4. Holistic Philosophy
At Birthing a New Humanity, we believe in treating the whole person - mind, body, and spirit. We integrate various modalities and techniques to provide a comprehensive solution for back pain, promoting overall well-being.
5. Positive Results
We have helped numerous individuals reclaim their lives from back pain, enabling them to enjoy a pain-free and active lifestyle. Our success stories speak for themselves, and we are committed to helping you achieve similar results.
Contact Us
If you're ready to say goodbye to back pain for good, we invite you to schedule an appointment with our team at Birthing a New Humanity. Take the first step towards a pain-free life - contact us today!