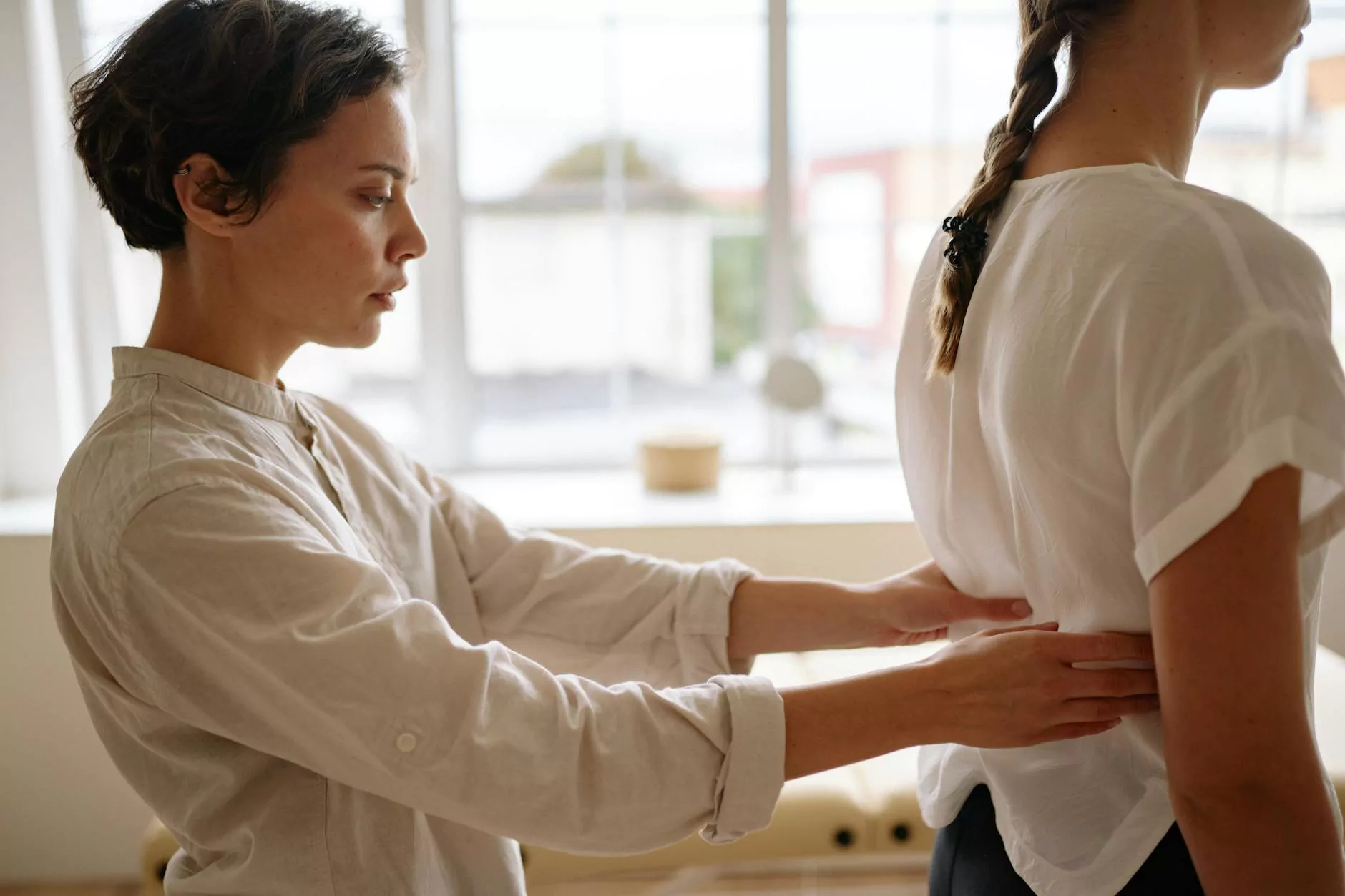 Transform Your Back Pain Experience
Welcome to the Testimonials for Back Pain Specialist Dot Spaet at Birthing a New Humanity - a haven for individuals seeking relief from the burdens of back pain. Our esteemed specialist, Dot Spaet, has dedicated her life to understanding the complexities of back pain and empowering individuals to live pain-free lives. Through her unique approach, she has successfully helped countless individuals regain their freedom, enabling them to fully embrace and enjoy their lives once again.
Personalized and Effective Back Pain Solutions
At Birthing a New Humanity, our focus is on providing personalized and effective solutions for back pain. Dot Spaet is an expert in the field, combining her vast knowledge with a deep understanding of each individual's unique circumstances. Through comprehensive assessments and personalized treatment plans, she addresses the root causes of back pain, rather than simply temporarily relieving the symptoms.
Dot Spaet's extensive experience in the field allows her to utilize a holistic approach, incorporating a wide range of techniques and therapies to provide optimal results. From gentle chiropractic adjustments to therapeutic massage and targeted exercises, she tailors each session to meet the specific needs of her patients, ensuring that they receive the highest level of care and attention.
What Our Patients Say
But don't just take our word for it - hear from our satisfied patients who have experienced remarkable transformations in their lives.
Alan's Story: Overcoming Decades of Chronic Back Pain
"For more than three decades, I suffered from debilitating back pain that severely impacted my daily life. I had tried numerous treatments and therapies, but nothing seemed to provide lasting relief. That was until I discovered Dot Spaet and her remarkable techniques. From our very first session, I knew I was in capable hands. Dot took the time to understand my pain and its origins, allowing her to develop a personalized treatment plan just for me. As I progressed through my sessions, my pain gradually faded away, and I rediscovered a level of freedom and joy I thought I had lost forever. I am eternally grateful to Dot and the team at Birthing a New Humanity for giving me my life back."
Emily's Journey: Finding Hope and Relief
"Living with chronic back pain can be incredibly isolating and disheartening. I had almost given up hope of ever finding lasting relief until I discovered Dot Spaet. From the moment I stepped into her nurturing environment, I knew I was in the right place. Dot's compassionate approach, combined with her extensive knowledge and expertise, provided me with the tools I needed to regain control of my life. Through a combination of chiropractic adjustments, targeted exercises, and mindfulness techniques, I have been able to find relief from my pain and experience a renewed sense of vitality. Thank you to Dot Spaet and Birthing a New Humanity for guiding me on this transformative journey."
The Birthing a New Humanity Difference
At Birthing a New Humanity, we go beyond traditional back pain treatment. Our focus is on empowering individuals to reclaim their lives and embrace their full potential. We believe that true healing encompasses not just the physical aspect but also the emotional and spiritual well-being of each individual.
Through the integration of faith and beliefs, we provide a unique experience that nurtures the mind, body, and soul. Dot Spaet's expertise, combined with the welcoming and serene environment of our clinic, creates the perfect space for healing to unfold. Our patients often leave not only free from back pain but also with a newfound sense of purpose and optimism.
Experience Pain-Free Living Today
If you're ready to take the first step towards a life free from back pain, contact us at Birthing a New Humanity. With Dot Spaet's exceptional care and the dedication of our team, you can find the relief and transformation you deserve. Book your initial consultation today and embark on your journey towards pain-free living.
Remember, at Birthing a New Humanity, we believe that everyone deserves a life free from the burdens of back pain. Don't let pain hold you back - let us help you birth a new, pain-free you.