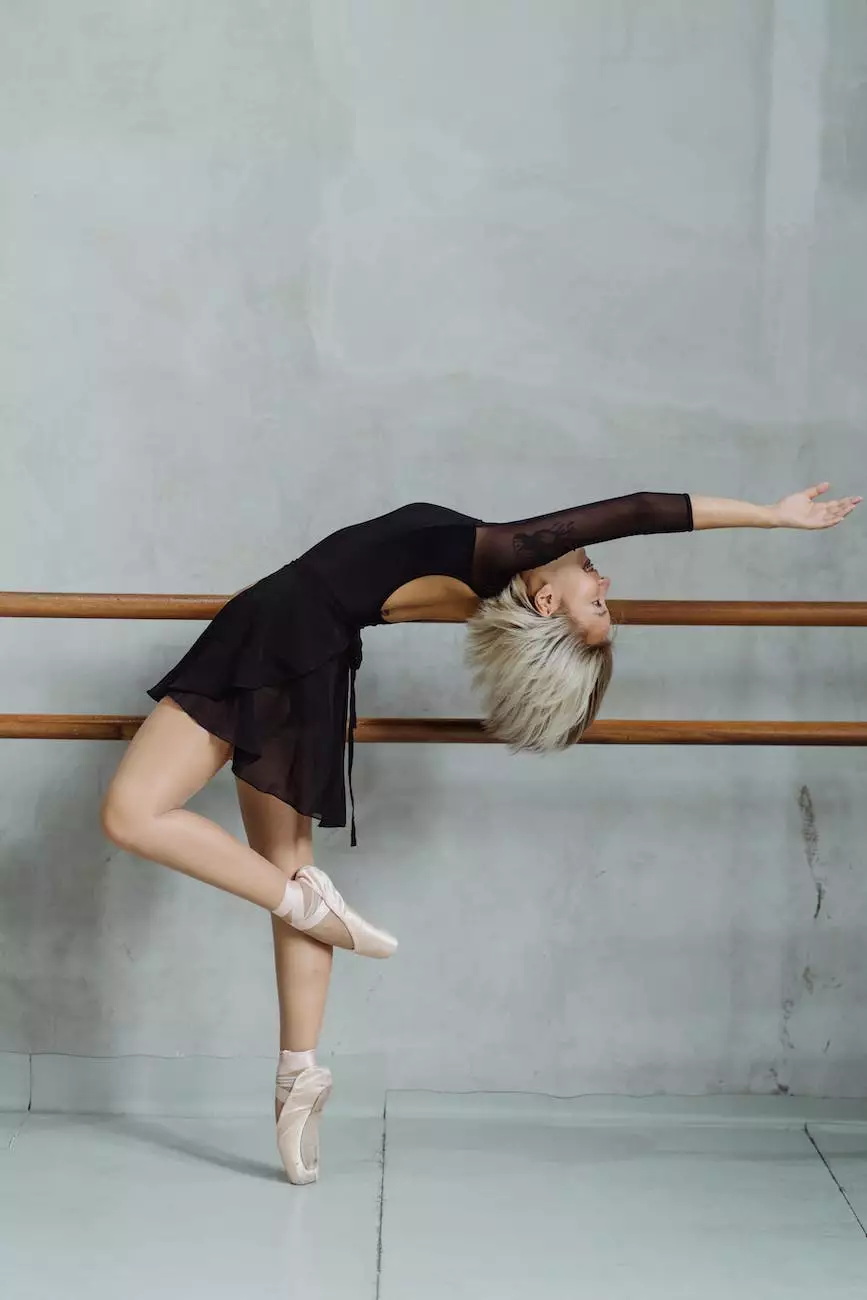 Introduction to the Alexander Technique
Welcome to Birthing a New Humanity's guide on how the Alexander Technique can enhance your martial arts practice. Developed by Frederick Matthias Alexander in the late 19th century, this mind-body discipline focuses on improving body coordination, balance, and overall body-mind awareness.
What is the Alexander Technique?
The Alexander Technique is a comprehensive approach to body movement and posture. It provides a set of principles and practices that help individuals optimize their physical and mental well-being. By gaining a deeper understanding of how their bodies function and move, practitioners of the Alexander Technique can improve their overall body coordination and efficiency, leading to enhanced performance in various activities, including martial arts.
Benefits of the Alexander Technique for Martial Artists
Practicing martial arts requires a harmonious integration of body and mind. The Alexander Technique offers several benefits that can greatly support martial artists in their journey towards skill development and mastery. Let's delve into some of the key advantages:
1. Enhanced Body Awareness
The Alexander Technique emphasizes heightened body awareness, enabling martial artists to develop a greater sense of self-control and self-correction. By recognizing and eliminating harmful movement patterns, practitioners can improve their body alignment, balance, and coordination, leading to more fluid and powerful martial arts movements.
2. Improved Posture and Alignment
Proper posture and alignment are vital in martial arts, as they contribute to stability, strength, and effective technique execution. Through the Alexander Technique, martial artists can learn to release unnecessary tension and align their bodies in ways that optimize efficiency and reduce the risk of injury.
3. Increased Breathing Efficiency
Effective breathing is crucial for martial artists, as it supports stamina, endurance, and overall energy management. The Alexander Technique teaches practitioners how to improve their breathing coordination, enabling them to access a deeper and more efficient breath. This can enhance oxygenation, reduce fatigue, and help martial artists maintain focus throughout their practice.
4. Mind-Body Integration
Martial arts require a strong connection between the mind and body. Through the Alexander Technique, practitioners learn to cultivate a heightened mind-body synergy, enabling them to respond more effectively to their opponents' movements, maintain presence of mind, and execute techniques with precision and clarity.
5. Injury Prevention and Recovery
Like any physical activity, martial arts carry the risk of injuries. The Alexander Technique can help reduce this risk by teaching practitioners how to move with ease and optimal body mechanics. By identifying and correcting patterns of undue tension or strain, martial artists can minimize the risk of overuse injuries and recover more efficiently from existing ones.
Integrating the Alexander Technique Into Your Martial Arts Practice
Now that you understand the benefits of the Alexander Technique for martial artists, you may be wondering how to incorporate it into your practice. Here are a few practical tips:
1. Find an Alexander Technique Practitioner
Start by finding a certified Alexander Technique practitioner who can guide you through the principles and practices. They will help you develop a solid foundation and provide personalized feedback to enhance your martial arts journey.
2. Focus on Body Awareness
Pay attention to your body alignment, tension patterns, and overall body sensations during your martial arts practice. The more aware you become of your body, the easier it will be to apply the principles of the Alexander Technique and make adjustments that lead to improvement.
3. Incorporate Mindfulness and Self-Correction
Practice mindfulness during your martial arts sessions. Take moments to observe your posture, breathing, and overall body coordination. Whenever you notice tension or misalignment, use the principles of the Alexander Technique to make necessary corrections. Over time, this will become more natural and intuitive.
4. Seek Feedback and Guidance
Regularly seek feedback from your martial arts instructors or Alexander Technique practitioner. Their expertise and insights will help you refine your technique, improve your body awareness, and further deepen your understanding of the mind-body connection within your martial arts practice.
Conclusion
The Alexander Technique offers a powerful tool for martial artists looking to enhance their skill, efficiency, and overall well-being. By practicing this mind-body discipline, you can cultivate better body awareness, improve your posture and alignment, optimize your breathing, integrate your mind and body, and prevent injuries. Remember to incorporate the principles of the Alexander Technique into your martial arts practice gradually and seek guidance from certified practitioners to maximize the benefits.