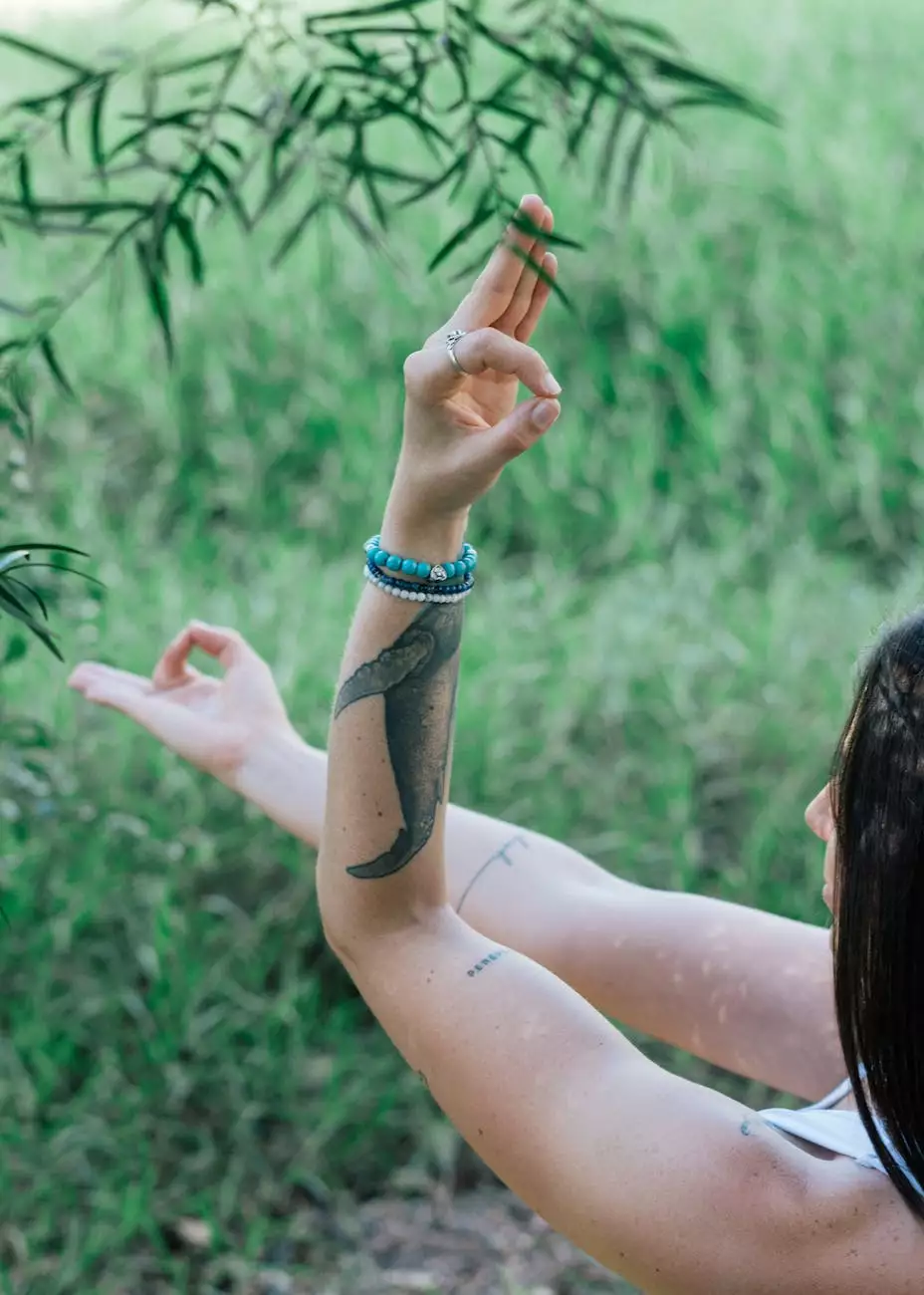 Revolutionize Your Recovery with RedCord Therapy
Welcome to Birthing a New Humanity's specialized physical therapy page featuring RedCord, a cutting-edge treatment method designed to elevate your rehabilitation journey to new heights. If you're seeking a revolutionary approach to recovery, RedCord therapy offers unparalleled benefits that can positively transform your body, both physically and emotionally.
The Science Behind RedCord
RedCord therapy combines suspension-based exercises and neuromuscular activation techniques to create a safe and efficient rehabilitation environment. By utilizing gentle instability, RedCord activates your body's deep stabilizing muscles, targeting specific areas with utmost precision. This unique approach aids in improving motor control, strength, flexibility, and overall movement patterns.
Benefits of RedCord Therapy
1. Accelerated Recovery
RedCord therapy accelerates the recovery process by providing targeted neuromuscular stimulation. By activating your body's natural healing mechanisms, RedCord helps expedite tissue repair, reduce pain, and improve overall function. Whether you're recovering from an injury, surgery, or simply seeking enhanced performance, RedCord can help you regain strength and mobility quicker than traditional therapies.
2. Precision and Personalization
Each RedCord session is tailored to your specific needs, ensuring a personalized rehabilitation experience. RedCord's adjustable suspension system allows for precise targeting of weak or injured areas, maximizing your therapy effectiveness. Whether you're rehabilitating a specific joint, improving postural alignment, or working on balance and coordination, RedCord's versatility and adaptability make it an ideal choice for comprehensive physical therapy.
3. Core Strengthening and Stability Enhancement
RedCord's suspension-based exercises engage your core muscles on a deeper level, promoting core stability, strength, and endurance. By improving core strength, RedCord therapy helps alleviate back pain, enhances athletic performance, and prevents future injuries. Whether you're an athlete, a pregnant woman, or someone looking to improve their daily activities, RedCord can help you achieve a stronger and more stable core.
4. Pain Reduction
Chronic pain can significantly hinder your quality of life. RedCord therapy offers an innovative approach to pain management by targeting and addressing musculoskeletal imbalances. Through gentle resistance and targeted exercises, RedCord can reduce pain, increase joint stability, and restore proper movement patterns. Say goodbye to pain and hello to a renewed sense of well-being with RedCord specialized physical therapy.
Experience the RedCord Difference at Birthing a New Humanity
At Birthing a New Humanity, we are passionate about offering cutting-edge therapies that empower individuals to take control of their health and well-being. With our team of experienced therapists and advanced RedCord techniques, we aim to guide you towards a pain-free and active lifestyle.
Why Choose Birthing a New Humanity for RedCord Therapy?
Expertise: Our therapists are highly trained in RedCord therapy techniques and have extensive experience in helping patients achieve their rehabilitation goals.
Customized Approach: We understand that each individual is unique. That's why we tailor your RedCord sessions to address your specific needs and goals, ensuring optimal results.
Comprehensive Rehabilitation: RedCord therapy serves as a holistic rehabilitation method, complementing other therapies and treatments to enhance your overall recovery.
Welcoming Environment: Our clinic provides a warm and supportive atmosphere, allowing you to feel comfortable and confident throughout your RedCord therapy sessions.
Positive Outcomes: Many patients have experienced significant improvements in pain reduction, functional abilities, and overall quality of life through our RedCord specialized physical therapy.
Unlock Your Full Potential with RedCord Therapy
Are you ready to revolutionize your recovery and embark on a journey towards a stronger, pain-free body? Contact Birthing a New Humanity today to schedule your RedCord therapy session. Our team is excited to guide you towards a new level of rehabilitation and help you achieve your goals!