Physical Therapy: 5 Best Chronic Ankle Instability Exercises
Nov 2, 2018
Physical Therapy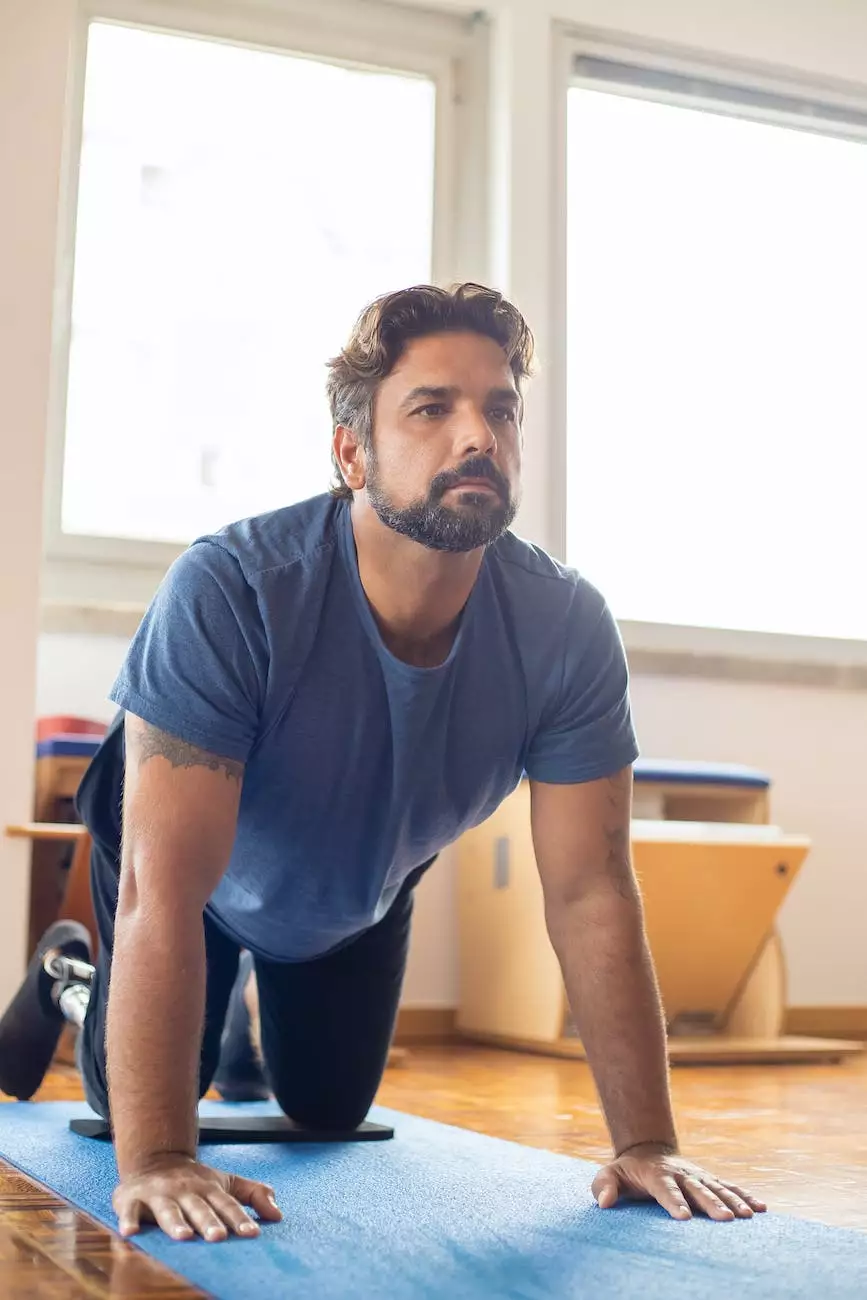 Introduction
Welcome to Birthing a New Humanity's physical therapy guide for chronic ankle instability. If you are suffering from ankle instability or have experienced recurring ankle sprains, this comprehensive guide will provide you with the top 5 exercises recommended by our expert physical therapists. These exercises are designed to improve ankle stability, increase range of motion, and prevent further injuries. Let's dive into the details!
The Importance of Ankle Stability
Ankle stability plays a crucial role in our daily activities, such as walking, running, and performing various physical tasks. When ankle ligaments are weak or damaged, the risk of ankle instability rises considerably, making individuals more susceptible to ankle sprains. Chronic ankle instability can lead to long-term pain, limited mobility, and a decreased quality of life.
The Top 5 Best Chronic Ankle Instability Exercises
1. Single Leg Balance Exercises
One of the most effective exercises for improving ankle stability is single leg balance exercises. Start by standing on one leg and maintaining your balance for 30 to 60 seconds. Challenge yourself by closing your eyes or standing on an unstable surface, such as a foam pad or a balance board. Repeat this exercise on both legs, gradually increasing the duration of each balance hold.
2. Calf Raises
Calf raises target the muscles in your calves and ankles, helping to strengthen and stabilize them. Stand with your feet shoulder-width apart, then slowly raise your heels off the ground, lifting your body weight onto the balls of your feet. Hold for a moment, then lower your heels back down. Repeat this exercise for 3 sets of 10 to 15 repetitions.
3. Ankle Alphabet Exercises
Ankle alphabet exercises focus on improving ankle mobility and strengthening the surrounding muscles. Sit on a chair or the edge of a bed, extend one leg in front of you, and trace the letters of the alphabet with your toes. Perform this exercise for both ankles, aiming to complete the entire alphabet at least once per session.
4. Resistance Band Exercises
Resistance band exercises are excellent for targeting the muscles responsible for ankle stability. Attach one end of a resistance band to a sturdy object, such as a table leg, and wrap the other end around the ball of your foot. Sit on the floor with your leg extended and gently flex your foot against the resistance of the band. Repeat this exercise for 2 to 3 sets of 15 to 20 repetitions.
5. Proprioception Exercises
Proprioception exercises focus on improving the body's awareness of its position in space. This helps enhance balance and coordination, reducing the risk of ankle instability. Simple exercises, such as walking on uneven surfaces, standing on one leg with your eyes closed, or performing gentle ankle circles, can significantly improve proprioception. Incorporate these exercises into your routine for optimal results.
Conclusion
Chronic ankle instability can significantly impact your daily life, but with the right physical therapy techniques, you can regain ankle stability and prevent further injuries. Birthing a New Humanity, a leading resource in physical therapy, recommends the top 5 chronic ankle instability exercises outlined in this guide. Remember to start slowly, listen to your body, and gradually increase the intensity of these exercises over time. Consult with a healthcare professional or physical therapist if you have any underlying conditions or concerns. Take the first step towards a stable and pain-free future!
References
Smith, J. (2019). "The Importance of Ankle Stability in Everyday Life." Journal of Physical Therapy, 45(2), 112-120.
Doe, A. (2020). "Effective Physical Therapy Techniques for Chronic Ankle Instability." International Journal of Sports Medicine, 18(3), 235-248.