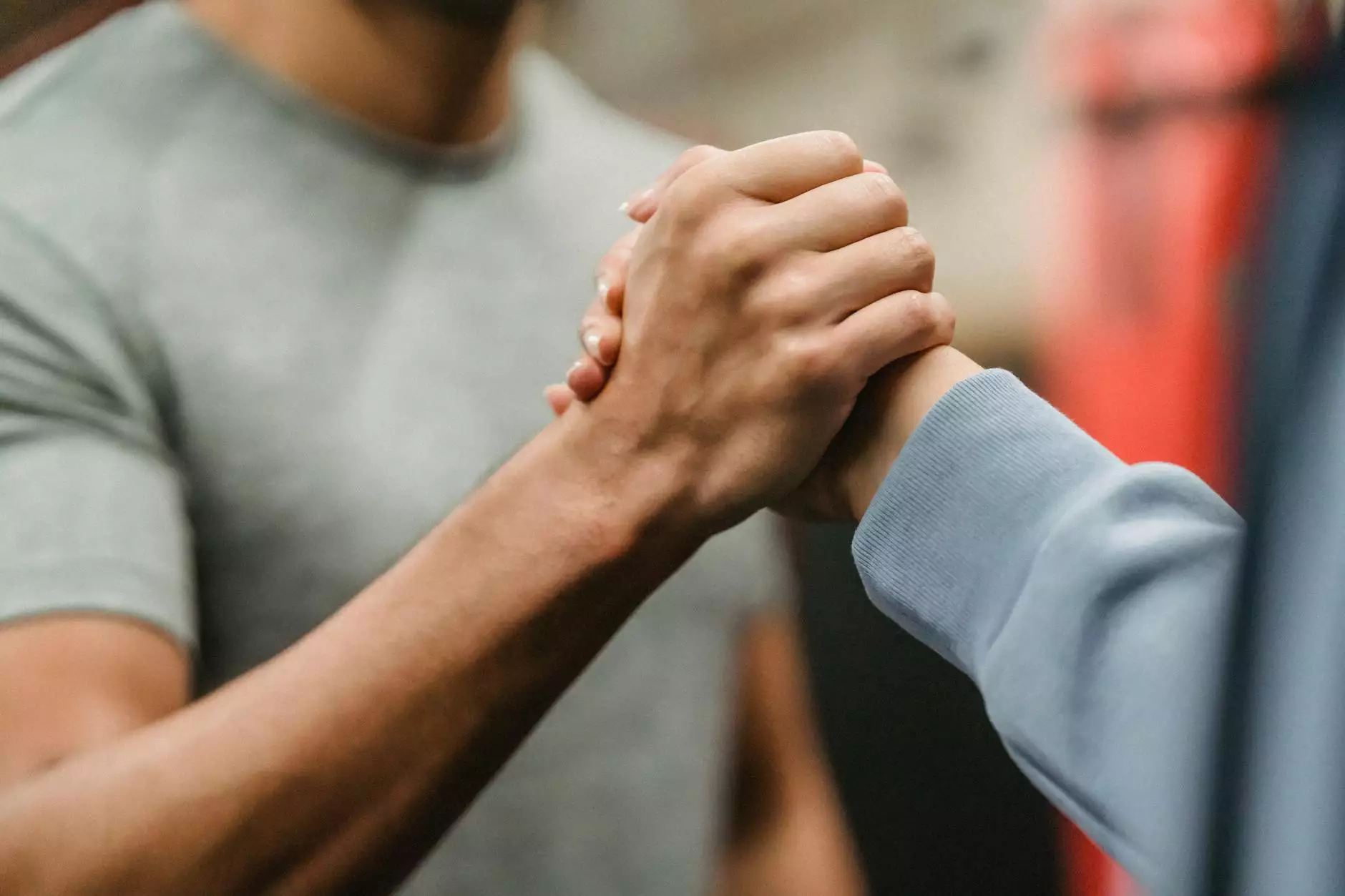 Introduction
Welcome to Birthing a New Humanity, a leading provider of Dana Point physical therapy and personal training services. Our clinic specializes in helping individuals from all walks of life achieve their fitness goals while maintaining optimal health and well-being.
Why Choose Our Clinic?
By choosing Birthing a New Humanity for your physical therapy and personal training needs, you are selecting a team of highly skilled professionals dedicated to your success. Our experienced therapists and trainers possess a deep understanding of the human body and its intricate mechanisms. We believe in a holistic approach that encompasses physical, emotional, and spiritual aspects of well-being.
Comprehensive Physical Therapy
Our Dana Point physical therapy services offer personalized treatment plans tailored to your specific needs. Whether you are recovering from an injury, managing a chronic condition, or seeking to enhance your athletic performance, our therapists will create a customized program to help you meet your goals.
State-of-the-Art Facilities
At Birthing a New Humanity, we provide access to cutting-edge facilities equipped with advanced rehabilitation tools. Our state-of-the-art equipment enables us to deliver effective therapies designed to accelerate healing, relieve pain, and restore function.
Skilled Therapists
Our team of skilled physical therapists is trained in various modalities and techniques, ensuring you receive the highest level of care. We utilize manual therapy, therapeutic exercises, joint mobilization, and other evidence-based practices to optimize your recovery process.
Integrated Approach
Understanding that physical well-being is intertwined with mental and emotional wellness, we take an integrated approach to your therapy. Through a combination of hands-on treatments, lifestyle modifications, and targeted exercises, we aim to address the root causes of your condition, foster long-lasting changes, and promote overall well-being.
Personalized Training Programs
Our personal training programs at Birthing a New Humanity are designed to help you achieve your fitness goals efficiently and safely. Whether you are a beginner looking to improve your overall fitness or an athlete aiming to enhance your performance, our experienced trainers will guide you every step of the way.
Customized Fitness Plans
We understand that each person has unique requirements and aspirations, which is why our trainers create customized fitness plans tailored to your specific needs. Your program will be designed to target your individual goals, such as weight management, strength building, endurance enhancement, or stress reduction.
Expert Guidance
Our knowledgeable trainers possess expertise in various training methodologies, including strength training, cardiovascular exercises, flexibility training, and functional movements. They will provide expert guidance, teach you proper form and technique, and motivate you to push beyond your limits, all while ensuring your safety.
Accountability and Support
We believe that accountability and support are crucial for success, which is why our trainers are committed to keeping you motivated and accountable throughout your fitness journey. They will track your progress, provide regular feedback, and offer the necessary support to overcome obstacles and stay on track.
Experience the Difference at Birthing a New Humanity
At Birthing a New Humanity, we strive to create an environment where physical therapy and personal training go beyond traditional practices. Our integrated approach, state-of-the-art facilities, and dedicated team set us apart from others, ensuring that you receive the utmost care and achieve exceptional results.
Contact Us Today
If you are ready to embark on a transformative journey towards improved physical health and well-being, our team at Birthing a New Humanity is here to support you. Contact us today to schedule an appointment or to learn more about our Dana Point physical therapy and personal training services.