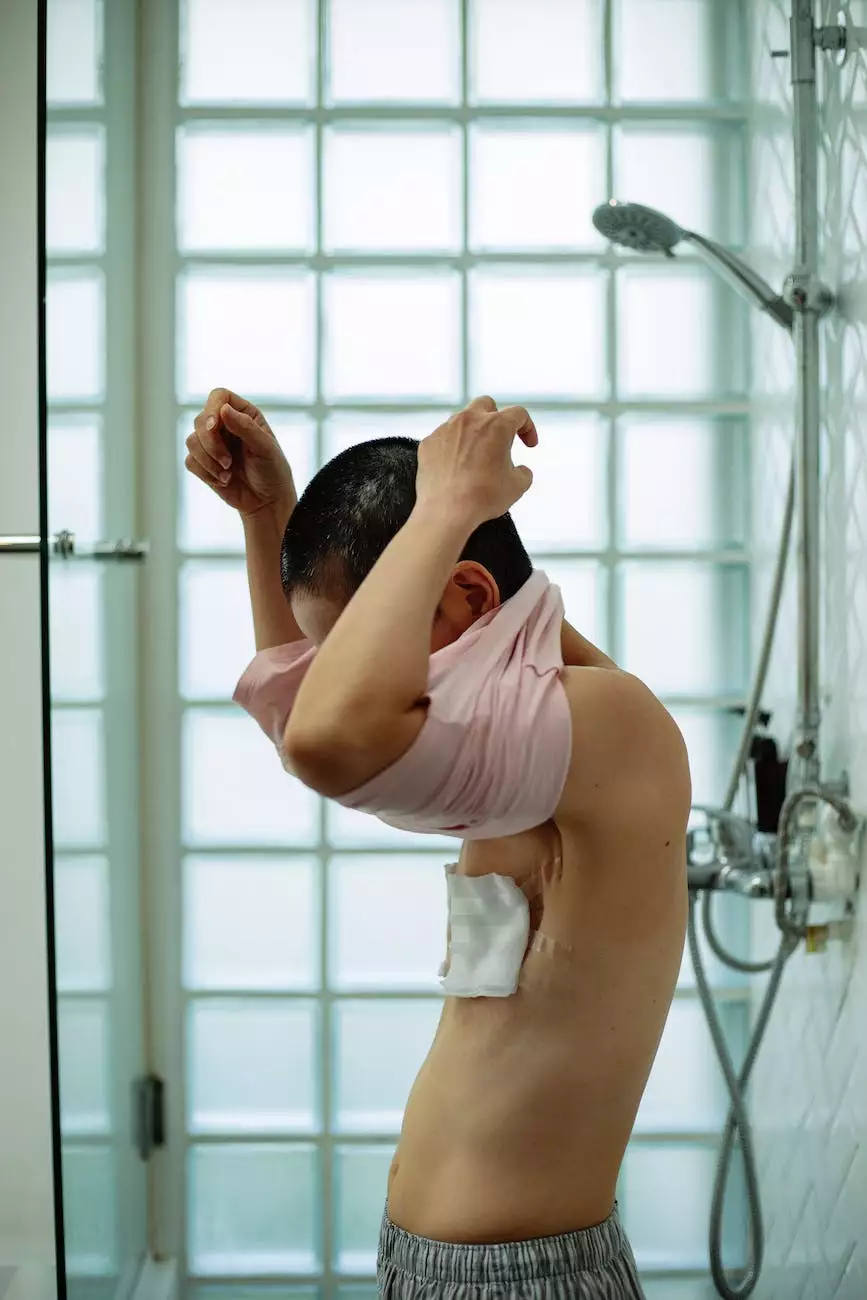 Welcome to Birthing a New Humanity, a trusted name in providing holistic healthcare solutions. Our team of dedicated professionals is committed to offering specialized services to enhance your physical well-being. Our Function Ability Physical Therapy program is designed to address the challenges faced by lymphedema patients. With our comprehensive and effective treatment options, we aim to provide relief and improve your overall quality of life.
Understanding Lymphedema
Lymphedema is a chronic condition characterized by the accumulation of lymphatic fluid, leading to swelling, discomfort, and potential functional limitations. It commonly affects the arms and legs, but can also occur in other parts of the body. This condition can be caused by various factors including surgery, radiation therapy, trauma, infections, or certain genetic disorders.
Living with lymphedema can be challenging, but with the right treatment approach, it is possible to manage the condition and alleviate its symptoms. At Function Ability Physical Therapy, our experienced therapists work closely with you to develop personalized treatment plans tailored to your specific needs.
Comprehensive Treatment Options
Our comprehensive treatment options for lymphedema incorporate evidence-based techniques and innovative approaches to deliver optimal results. Our services include:
Manual Lymphatic Drainage (MLD): This gentle massage technique stimulates the lymphatic system, promoting the flow of lymphatic fluid, reducing swelling, and improving lymphatic function.
Compression Therapy: We utilize specialized compression garments or bandages to provide external pressure, helping to minimize swelling and improve overall lymphatic circulation.
Exercise Therapy: Our therapists guide you through targeted exercises to enhance mobility, promote lymphatic flow, and improve muscular strength.
Skin Care: We emphasize the importance of proper skin care to prevent infection and manage any existing skin complications associated with lymphedema.
Educational Support: We equip you with the knowledge and resources necessary to understand your condition, manage symptoms, and make informed choices for your well-being.
Benefits of Function Ability Physical Therapy
By choosing Function Ability Physical Therapy at Birthing a New Humanity, you gain access to a range of benefits that support your journey towards improved function and reduced lymphedema symptoms:
Expertise: Our therapists have extensive knowledge and experience in treating lymphedema, ensuring you receive high-quality care from professionals who understand your specific needs.
Personalized Approach: We recognize that every individual's lymphedema is unique. As such, we develop customized treatment plans based on a thorough evaluation of your condition, ensuring targeted and effective therapy.
Holistic Perspective: Our approach encompasses not only the physical aspects of lymphedema but also considers the emotional and psychological well-being of our patients, leading to a comprehensive and holistic healing experience.
Continuity of Care: We prioritize long-term care and provide ongoing support to help you manage your lymphedema effectively, adapting treatment plans as needed to ensure sustained progress.
Empowering Environment: Our compassionate and supportive team creates a safe space for you to express your concerns, ask questions, and actively participate in your own healing process.
Empowerment through Function Ability Physical Therapy
At Birthing a New Humanity, our Function Ability Physical Therapy program goes beyond just managing lymphedema symptoms. We believe in empowering our patients to live fulfilling lives and embrace their full potential. By addressing the physical, emotional, and psychological aspects of lymphedema, we aim to provide you with the tools and knowledge necessary to navigate your journey towards improved function and enhanced well-being.
If you or a loved one is struggling with lymphedema, contact our team at Birthing a New Humanity today to learn more about our Function Ability Physical Therapy program and schedule an appointment. Experience relief, regain function, and embark on a transformative healing journey with our specialized services.