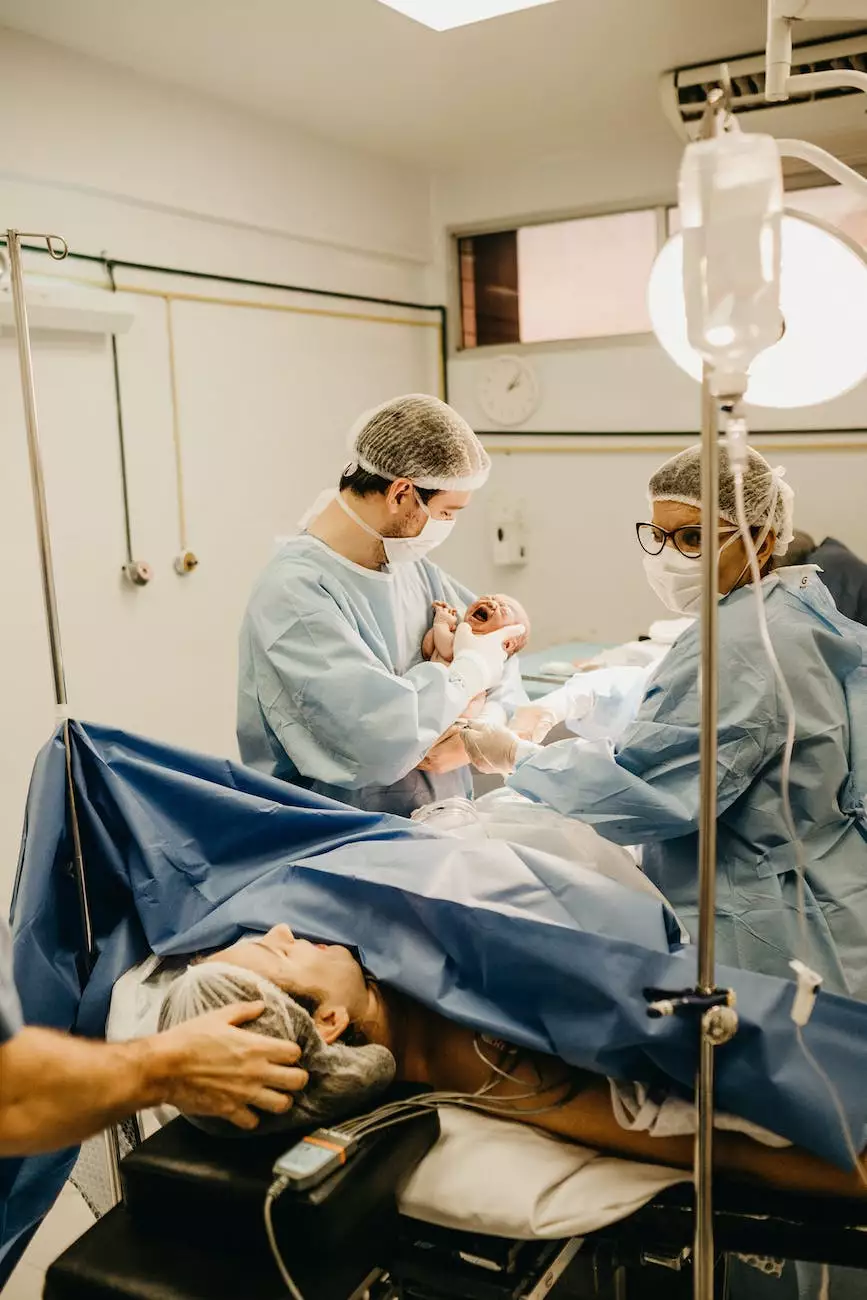 Enhancing Maternal and Infant Health, Empowering Families
Description
Welcome to the page dedicated to the expertise of Christopher Godbout, MD, and David Hou, MD at Birthing a New Humanity. As renowned medical professionals, they combine their passion for maternal and infant health with an unwavering commitment to empowering families. With their extensive knowledge and compassionate approach, Dr. Godbout and Dr. Hou have become trusted names in the field of holistic birthing experiences.
Comprehensive Maternal Care
At Birthing a New Humanity, we understand that the journey of pregnancy and childbirth is a transformative experience for every woman. Dr. Godbout and Dr. Hou specialize in providing comprehensive maternal care that encompasses the physical, emotional, and spiritual well-being of each expectant mother. Through their personalized approach, they ensure that comprehensive prenatal and postnatal care is delivered.
Expertise in Holistic Birthing
As pioneers in the field of holistic birthing, Dr. Godbout and Dr. Hou integrate traditional medical practices with alternative methodologies, resulting in a well-rounded approach to childbirth. They believe in empowering women to make informed decisions regarding their birthing experiences and work closely with them to create personalized birth plans that embrace the unique needs and preferences of each individual.
Supportive Environment
Creating a supportive environment is fundamental to the philosophy of Birthing a New Humanity. Dr. Godbout and Dr. Hou strive to foster an atmosphere of trust, empathy, and respect, where individuals and families feel safe and empowered. Through open communication and collaborative decision-making, they aim to alleviate any anxieties or concerns, ensuring a positive and empowering birthing experience.
Advocacy and Education
Beyond providing exceptional medical care, Dr. Godbout and Dr. Hou are committed advocates for maternal and infant health. They actively engage in educational initiatives to empower families with knowledge and resources to make informed decisions. From prenatal classes to breastfeeding support, they go above and beyond to ensure that families receive the necessary tools for a healthy and fulfilling postpartum journey.
Integrated Approach to Well-being
Understanding that well-being goes beyond physical health, Dr. Godbout and Dr. Hou prioritize mental, emotional, and spiritual support for expectant mothers and their families. Through their integrated approach, they provide access to a network of professionals specializing in various holistic practices such as mindfulness, nutrition, and fitness. This comprehensive support system ensures that families receive the best possible care throughout their journey.
Continuity of Care
Dr. Godbout and Dr. Hou strongly believe in the value of continuity of care. From prenatal consultations to postpartum follow-ups, they establish strong relationships with their patients, building trust, and fostering an ongoing partnership. This approach ensures a seamless transition throughout the birthing process and beyond, creating a sense of reassurance and confidence for families.
Get in Touch
If you are seeking compassionate and comprehensive maternal care, we invite you to connect with Dr. Godbout and Dr. Hou at Birthing a New Humanity. Together, we can embrace the beauty and transformative power of birthing, while ensuring the health and well-being of both mother and child. Reach out to us today to commence your journey towards a holistic and empowering birthing experience.
This page is part of the Community and Society - Faith and Beliefs category on Birthing a New Humanity's website.